What are the issues?
The internet – on the whole is an inspiring and positive place.
The internet is an amazing resource which enables children and young people to connect, communicate and be creative in a number of different ways, on a range of devices.
However, the internet is always changing, and being able to keep up to date with your children's use of technology can be a challenge.
You may sometimes feel that your children have better technical skills than you do, however children and young people still need advice and protection when it comes to managing their lives online.
Issues that your child may encounter on the internet will vary depending on their age and online activities.
[br]
Smartphones and other devices
Children are using devices at a younger age so it's important to consider setting controls on their tech, or on any devices that you are letting them borrow from you. We've pulled together a number of guides to give you simple steps to set controls on a range of devices.
E-Safety resources for parents
E-Safety Tips for Parents
InternetMatters.org is a not-for-profit organisation that has a simple purpose – to help keep children safe in the digital world.
Advice from the BBC
Laura from The BBC shares her views, hints and tips about internet safety.
KC Parental Internet Settings
KC Parental Controls lets you choose how much of the internet you would like you and your family to see. It's easy to set up and will help you make sure that your family is safe using the internet in your home.
We would like to provide parents with the information they need to understand their child's online world and help them keep their children safe online.
Click on any icon to find out further information.


Facebook is a social network, which lets you create a page about yourself.
[READ MORE]


Snapchat is an app that lets you send a photo or short video to your friends.
[READ MORE]


Instagram is a picture and video sharing app.
[READ MORE]


Twitter is a messaging service that lets you post public messages called tweets.
[READ MORE]


Pinterest is an online interactive pin board.
[READ MORE]


Whatsapp is an instant messaging app, which lets you send messages, images and videos to friends.
[READ MORE]


ROBLOX is a user-generated gaming platform where you can create your own games.
[READ MORE]


YouTube is a place to watch, create and share videos.
[READ MORE]
Play Like Share –

Play Like Share follows the adventures of Sam, Ellie and Alfie as they form a band and enter their school's Battle of the Bands contest, taking on the mean but 'cool' Popcorn Wizards as they go. The three friends learn that while the internet can help, they need to use it wisely and safely.
The aim of the films is to help 8-10 year olds learn how to stay safe online. In particular, the films teach them to spot the early signs of manipulative, pressurising and threatening behaviour by people they might meet online, and develops their confidence to respond safely and get help.
[br]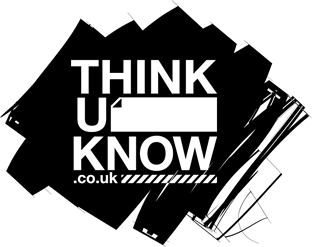 Be Share Aware –
Keep your child safe online
We tell our children it's good to share – but online it's different. In fact sometimes sharing online can be dangerous. Being Share Aware will help keep your child safe online.
Watch and share a short film and take a look at some straightforward advice that will untangle the web, and give parents confidence in talking to their children about how to stay safe online.
[br]
Thoresby gives me the opportunity to have a great education. The topics are great!
We are lucky to have Kaleidoscope every year! We learn so much and everyone comes together for a celebration.
My daughter started in September and she has flourished. Not only in an academic sense but in terms of her social skills and her open-mindedness to others – it's been a fantastic experience for her!
Our son is absolutely thriving at Thoresby. He has really got on well with his teachers and enjoyed lessons. If asked he would say the dinners are best but his progress speaks for itself. Thank you.
Thoresby helps us to learn that we are all unique and special in our own way.
Thoresby is an amazing school and the best aspect of the school are the brilliant selfless teachers who put the children at the forefront of everything.
I feel the school is a blessing for parents who have the opportunity to send their kids here as they provide the best education and pastoral care possible.
I would like to say that both our children – daughter in year 4 and son in year 6, enjoy attending their lessons and their topics they are being taught.
The support from the teaching staff is very good and the pastoral care of our children, especially when needed for our son. Overall very positive.
I am proud to be part of the Thoresby community.
Our daughter started Thoresby in September 2018 – she has grown in confidence and the support from her teachers is constant. We are very happy with everything the school offers and provides.
My daughter has been coming here since nursery and has always loved the school, she is doing really well in all her subjects and I couldn't be happier with her progress.
Thoresby is a special place.
My son and daughter are both very happy at Thoresby. The staff are approachable and helpful and the children are offered a good variety of different opportunities.
Thoresby is a brilliant school and my kids love coming here.
Everybody is welcome at Thoresby.
My children are very happy at school.
Thoresby management team ensure that the school is inclusive and forward thinking. I have always been impressed by the way this school is run and continue to be - especially their dedication to child protection and wellbeing programmes.
Our son has been coming here for 8 years. He will be doing his SATs soon. He loves coming here and loves the food. He has so many friends and loves all his classes too. He gets on well with everybody and all his teachers have been brilliant with him. Thoresby is a good school.
We are very happy with Thoresby, lovely staff and teachers.
All three of my children have been taught at Thoresby with my youngest leaving this year. I have fond memories of Thoresby over the years and found staff helpful and very supportive.
Thoresby has been brilliant for my boys, really supportive and encouraging.
We love Thoresby. Both of our girls go there and have had a fantastic time. It is very supportive and nurturing.
The outside area is so much fun!
My daughter is making great progress at Thoresby. Overall I am very pleased with every aspect.
My daughter enjoys all aspects of school life, she involves herself in many activities and represents the school in various team sports. We are pleased with all her progress.
I think Thoresby is an amazing school. The teachers are approachable and my son loves school.
Thoresby gives us opportunities to spend time with the coaches and develop our sports skills.
This school offers varied education in an environment with so many children from so many parts of the world, and do it very well you see happy smiling children every day! Hats off to this school!